CPCA Annual Legislative Luncheon Recap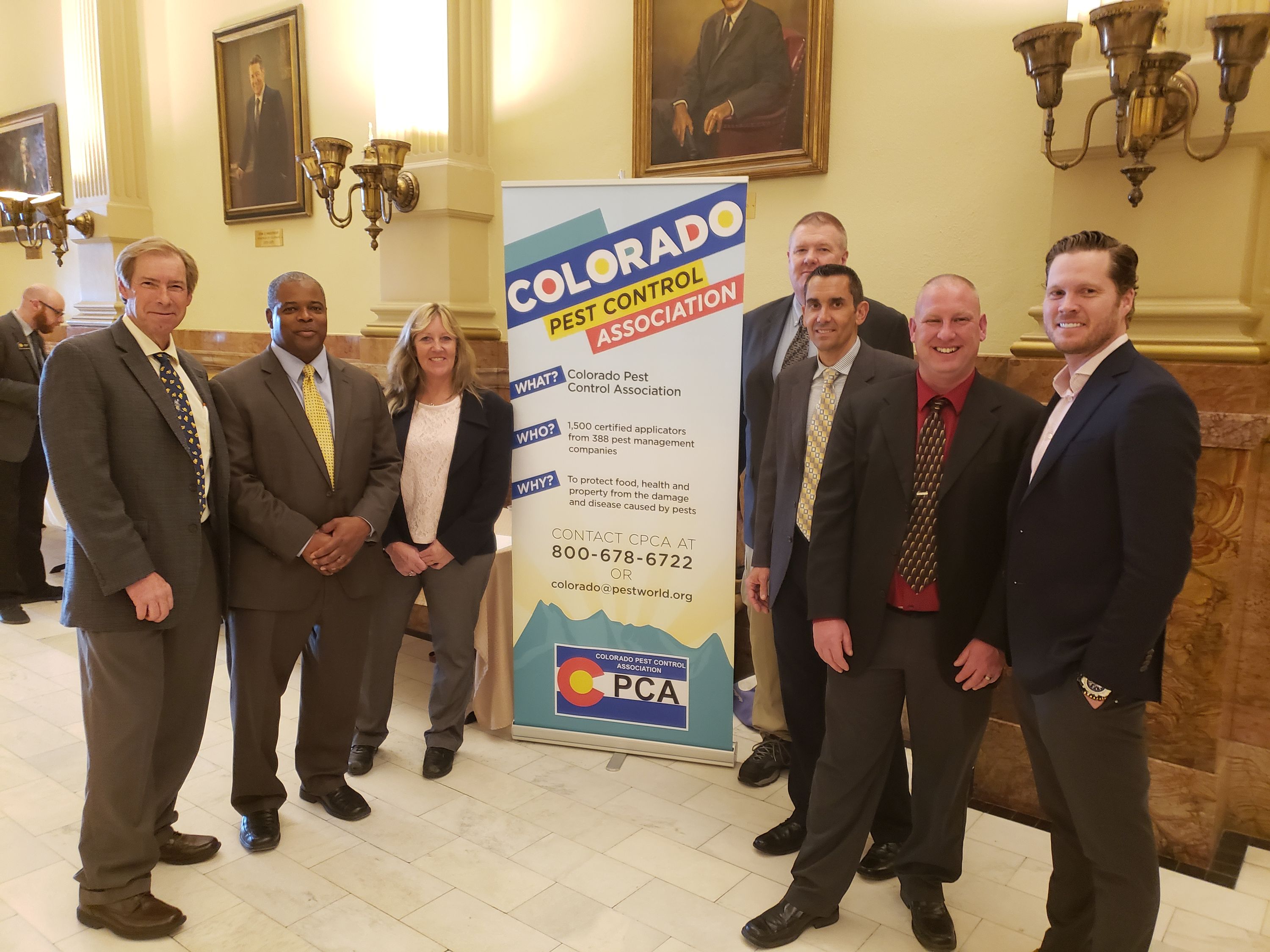 CPCA Hosted Third Annual Legislative Luncheon
Founded by Kevin Lemasters of EnviroPest, the Colorado Pest Control Association (CPCA) participated in their third annual Legislative Luncheon at the Capitol in Colorado. As a result of this event, CPCA has cultivated and maintained excellent relationships with Colorado lawmakers. Events like CPCA's Legislative Luncheon are fundamental to bolstering and defending the structural pest management industry and CPCA is very appreciative of all of the members who participated on March 6th.
July-October
Academy 2020
Virtual Event
September 19, 2020
CPCA Sporting Clay Shoot
Brighton, CO
October 13-16, 2020
PestWorld 2020
Virtual Event
November 8-10
International Professional Women in Pest Management Leadership Forum
San Diego, CA
December 1, 2020
CPCA Fall Conference
Denver, CO
December 1-3, 2020
Global Bedbug Summit
Denver, CO
May 6-7, 2021
Industry Safety Summit
Orlando, FL
The Buzz
Click here to read the latest CPCA newsletters.
Looking to advertise in the monthly newsletter?
Click here